Dr. Melissa K. Downs O.D.
Dr. Downs grew up on a hobby farm in Northern Wisconsin. She enjoyed music and playing the flute, even into college. She graduated magne cum laude from St. Cloud State University in 1991 with a Bachelor of Arts in Biomedical Science. She then went on to receive her Doctor of Optometry degree from the Ohio State University in 1996.
An externship in ocular disease was completed during her final year of Optometry school. She is a member of the American Optometric Association and the Minnesota Optometric Association. She is board certified in the treatment and management of ocular disease.
The most rewarding part of practice for Dr. Downs is meeting families and people in the community and having the privilege of providing their eye care over the years.
Dr. Loren Baldus O.D.
Dr. Baldus grew up on a family farm near Grand Meadow, MN. He attended Buena Vista University in Storm Lake, IA and graduated with a degree in biology. He then attended the Michigan College of Optometry where he earned his doctorate degree. During his time at the Michigan College of Optometry, Dr. Baldus was elected and served as the president of the student body, and was awarded the Daniel Peterson Memorial Outstanding Senior award for outstanding professional and ethical attitude demonstrated through leadership and service. He then completed two ocular disease rotations through the VA Medical system in Minneapolis, MN and Saginaw MI, followed by a rotation in Lee's Summit Missouri with an emphasis in specialized contact lenses. Dr. Baldus is also a member of the American Optometric Association.
Dr. Baldus thoroughly enjoys the amount of personal interaction with patients that is unique to Rochester Family Eye Clinic. He also appreciates the challenges and intrigue of diagnosing and treating ocular disease. It is the wonderful staff, as well as serving Rochester and the surrounding communities, that keeps Dr. Baldus passionate in his profession.
When not in clinic, Dr. Baldus still spends time farming with his father around the Grand Meadow area. He also enjoys numerous recreational activities including fishing, playing basketball, and cheering on Minnesota sports teams.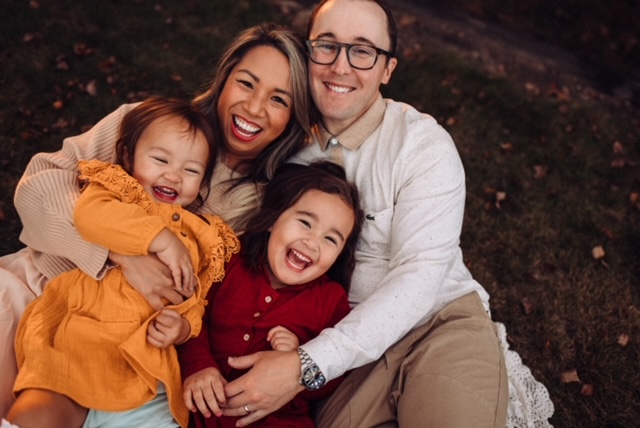 Daniel F. Marsac O.D.
Dr. Marsac grew up in Clarkston, MI. He attended Ferris State University and received a Bachelors degree in Vision Science. While in school he played collegiate level lacrosse. He received his Doctor of Optometry degree from Michigan College of Optometry. While in school Dr. Marsac volunteered his time with SVOSH (Student Volunteers for Optometric Services to Humanity) and traveled on a mission trip to Honduras to help those in need. His clinical experience includes Henry Ford OptimEyes, Special Needs Vision Clinic, and the Aleda Lutz VA Medical Center in Saginaw, MI.
After graduation Dr. Marsac completed a residency in Ocular Disease and Primary Care at the Dayton, OH VA Medical Center. During his residency he had the opportunity to introduce his case presentation at the American Academy of Optometry Conference in Denver, Colorado. He is also a member of the American Optometric Association, the Minnesota Optometric Association, and the American Academy of Optometry where he is actively pursuing his fellowship.
Dr. Marsac finds the profession both challenging and interesting while working to solve vision problems and manage ocular disease. The friendly patient visits help make the profession rewarding. Dr. Marsac credits the experienced staff of Rochester Family Eye Clinic for providing outstanding service to our patients. Professional interests include Diabetic eye care, management of Glaucoma, fitting of contact lenses, and routine vision exams.
While not in clinic, Dr. Marsac enjoys spending his time outside, playing golf, or working out. He also enjoys watching professional football, hockey, and baseball.
He and his wife Karine recently welcomed their first child, Leilani.
Dr. Mark A. Kidman O.D.
Dr. Kidman grew up in Santa Fe, New Mexico where he spent his youth climbing mountains, skiing, and just about everything else the great outdoors provided. He attended Baylor University where he earned a Bachelor of Science degree in Geology and a Master of Science degree in Geophysics. He also competed at the collegiate level in both soccer and swimming. Dr. Kidman began his professional life as an Exploration Geophysicist in Houston. After 10 years in that industry, Dr. Kidman felt the pull toward Optometry and attended the University of Houston College of Optometry. He was a member of Beta Sigma Kappa Honor society and the Fellowship of Christian Optometrists. Dr. Kidman has special interests in primary eye care, diagnosis and treatment of eye disease, and fitting of contact lenses. He also works part-time providing eye care at the Federal Medical Center in Rochester. When away from work, Dr. Kidman stays busy enjoying life with his wife and three daughters. He is an avid bow hunter and cyclist. He also enjoys time spent on building projects around the house and family farm.
Dr. Eva Y. So O.D.
Dr. Eva So was born and raised in Vancouver, BC. She attended Pacific University College of Optometry in Oregon where she earned her doctorate degree with distinction in 2007. She was awarded the James Dundas entrance scholarship. She completed her externships in Washington, Arizona, and Oregon where she expanded her knowledge and experience in ocular disease, contact lens, and primary care.
Dr. So spent most of her career in London, ON where she practiced for nearly a decade. In the past she has volunteered at UBC teaching medical students how to use ophthalmic instruments. Her professional interests include ocular health, pathology and primary/family vision care. Dr. So is honored to be a part of Rochester Family Eye Clinic in serving the community and providing solutions to their eye care needs.
Outside the office Dr. So enjoys spending time with her husband and three children. Her hobbies include biking, swimming, and playing the piano. She completed her ARCT (Associate of the Royal Conservatory of Toronto) in piano during high school.
Happy Retirement Dr. Butler
After almost 40 years of practice, I retired on 12/29/2016. I have truly enjoyed being able to help you with your eye care needs, and I now look forward to spending more time with family as well as golfing and fishing among other things.
Optometry's role in eye care has greatly expanded over the last 40 years, and I am confident the staff at Rochester Family Eye Clinic will continue to stay at the forefront as new developments unfold.
I know they will continue to provide you with the best in optometric care.
Again, thank you for allowing me to participate in your eye care needs.
Sincerely,
Fred Butler O.D.
Happy Retirement Dr. Johnson
To my patients,
As many of you know, I retired on December 31, 2015 after over 25 years of practice in Rochester. I sincerely thank you for placing your trust in me. Being able to help you with your eye care needs has made my career extremely rewarding and enjoyable. I will miss you all.
I am confident that the staff and doctors at Rochester Family Eye Clinic will continue to provide excellent care for your eye care needs. Their commitment and dedication to the profession of Optometry is unmatched and I am so proud to have been a part it for nearly 3 decades.
Sincerely,
Bryan L. Johnson, O.D.